I've been having SUCH a good time in California that I've hardly found the time and energy to even download my photos onto the computer, let alone post them anywhere. I've been in Los Angeles since last weekend, but I'm really missing San Francisco, so here's a handful of random photos that I took.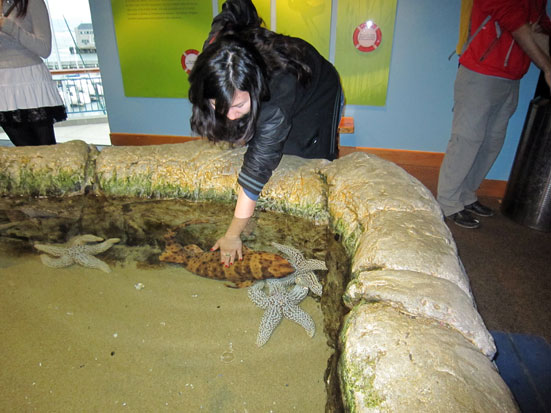 I'll hopefully, eventually get around to blogging all the details, but for now I'm just going to make a list of my San Francisco highlights:
– $2 Tuesdays at The Ambassador – includes shots!
– meeting and hanging out with a bunch of awesome people from all sorts of different places
– SF Museum of Modern Art
– ferry cruise around the bay which entailed going under the Golden Gate Bridge and going around Alcatraz
– CABLE CARS!!! And acting all blase on it, trying to not piss the locals off like all the other tourists, haha
– walking miles and miles instead of using my transport pass so I can see the streets and details
– staying up all night hanging out with the night shift people at the hostel
– nobody thinking I'm anywhere near underage here
– the Exploratorium being next to the Palace of Fine Arts (last photo)
– the intense customer service at Victoria's Secret
– finding out that the hipster bars are universally the same, apparently
– and that people try to make clubs like on MTV + skanks are the same on this side of the Pacific also
– meeting someone I wish I never met because it got my hopes up about someone breaking my "golden standard"
– TOUCHING A SHARK and stingray (ref to photo)
and so many other things that my tired brain cannot think of right now. But it's a city that I will definitely revisit as soon as I can. I just loved so many things about it.
Back to current reality though, I moved out of a hostel in Hollywood today and am now crashing at Malibu. Watch this space.